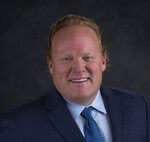 Michael Robbins is president and CEO of Berkshire Hathaway Energy Compression Services (BHE Compression Services). Mike is a co-founder of TCB Energy Services, a company providing professional services and contract operations that formed in January 2019. Prior to that, Mike was vice president and general manager for USA Compression from 2011 to 2018. He was responsible for leading new market entry and product development. From 2005 to 2011, Mike worked as vice president and general manager at Universal Compression and Exterran in compression fabrication and operations. Mike began his career in the oil and gas industry working for Red Cedar Gathering from 1998 to 2005, gaining experience in operations, engineering, construction and management at the startup company. Mike pursued a degree in Electrical Engineering at the Colorado School of Mines.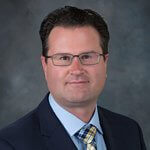 Peter Strezo is vice president, technology and environmental, for BHE Compression Services and a co-founder of TCB Energy Services. Prior to joining BHE Compression Services, Pete was director of business development for USA Compression's turnkey compression facilities business. Pete also worked at Exterran, formerly Universal Compression, for more than a decade. He was responsible for developing both of their core businesses, compression package fabrication and contract compression fleet management.
Pete began his professional career as a machinery engineer for KBR, formerly M.W. Kellogg, an EPC firm in the petrochemical industry. Pete earned a bachelor's degree in mechanical engineering technology at Purdue University.